Cherry Coffee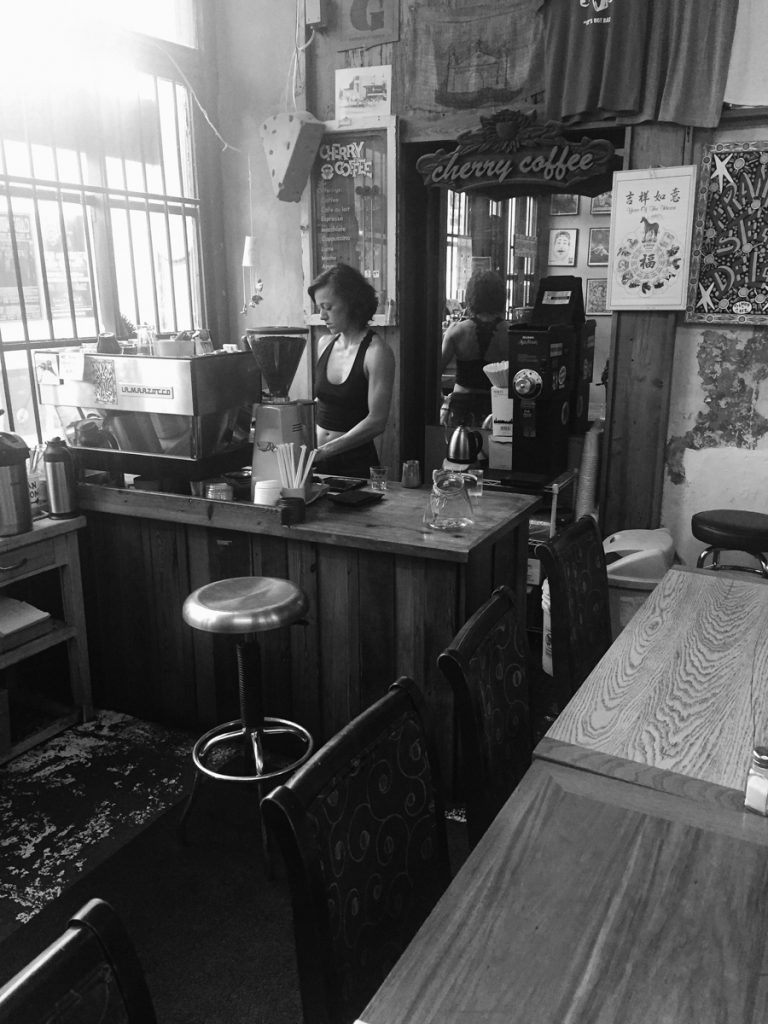 Hours: 7:00am to 1:00pm Tuesday through Friday
9:00am to 1:00pm Saturday and Sunday

Cherry Coffee began in 2014 after owner, Lauren Fink, convinced Dan Stein to let her open a small coffee kiosk in the front corner of the the Deli. She sold him with her simple coffee vision: high quality coffee beans, sourced and expertly roasted by some the country's best roasters, procured regularly in small quantities to assure freshness, and prepared by a highly skilled barista using top of the line equipment.

Lauren successfully implemented her vision. She started a rotating roaster program that has assured her a steady supply of the country's best and freshest coffee, including coffee from the acclaimed Roseline Coffee of Portland, Oregon, the coffee mecca where Lauren got her original training. She received rave reviews for her work as a barista and is generally recognized as one of New Orleans' best.

Now Cherry Coffee has its very own location Uptown at 4877 Laurel Street . . . though you can still visit the original kiosk at Stein's.

Go Back